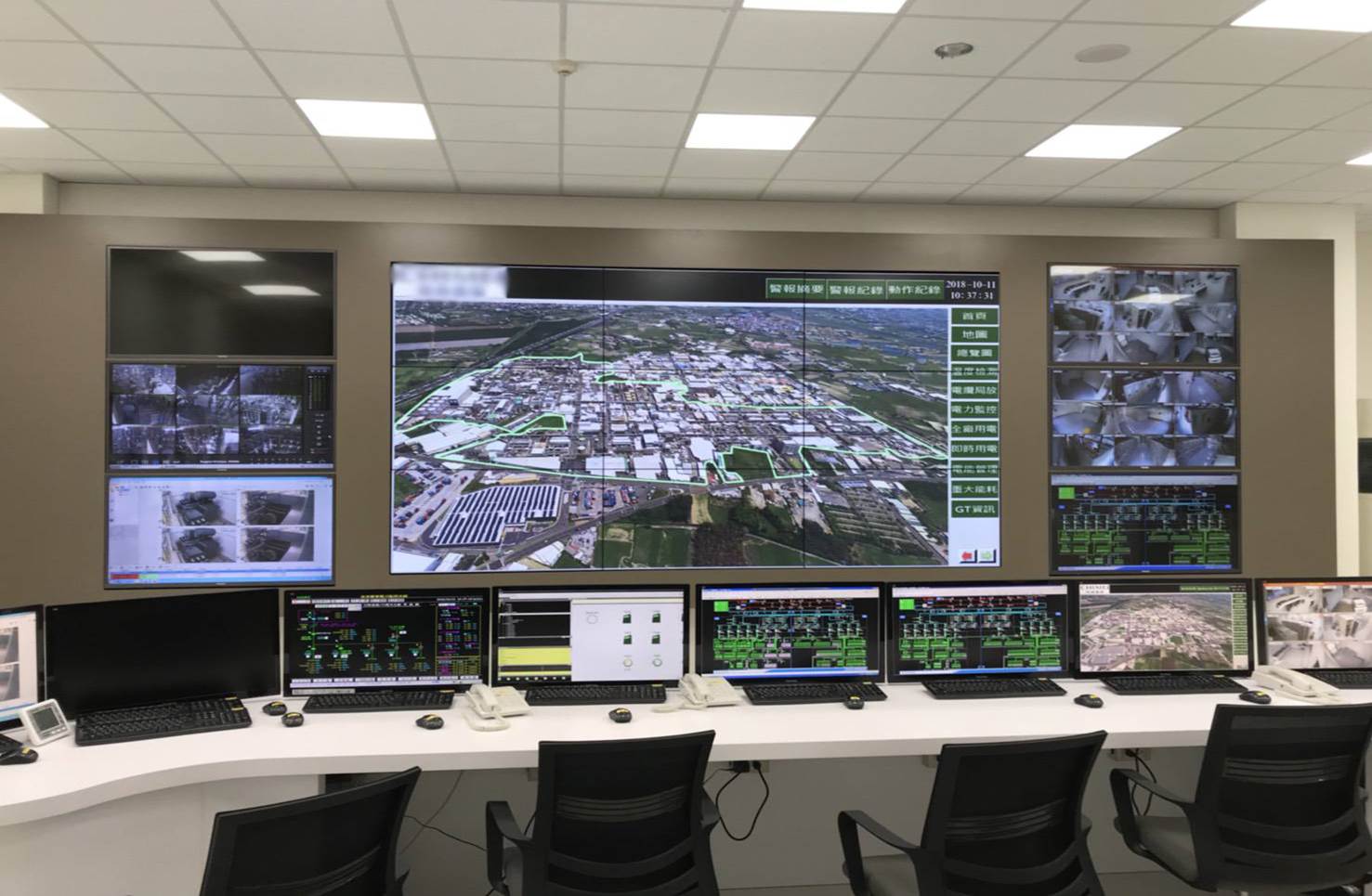 Advantech's Factory Energy Management Solution (FEMS) enabled HITI Industrial Automation to integrate multiple existing systems in the factory to achieve centralized power monitoring and management, while avoiding surplus electricity penalty charges for exceeding contract capacity.
Any industrial power users in Taiwan who have signed a fixed capacity contract with Taiwan Power Company are likely to suffer paying these excess surcharges—unless they sign a higher capacity contract. The main reason is that Taiwan Power Company does not use the Pay-as-you-Go method of charging. If users don't keep an eye on all electrical equipment in the factory, slight overuse will result in penalties.
With this in mind, Kuo-Yu Hsu, General Manager of HITI Industrial Automation said, "Relying on manpower to supervise electricity consumption is a very laborious and inaccurate management model. The most feasible method should be to introduce a remote power monitoring system that uses IT technology to monitor every minute and every second as well as sending out alerts in real time should there be a risk of overuse. Distributing power like this can prevent sudden increased demands during certain periods and prevent over capacity issues that incur surcharges."
Integrating Independent Systems for Centralized Monitoring
Kuo-Yu Hsu, who has provided IT and OT integration solutions for production lines and factory facilities in various industries, takes a plastics and rubber materials manufacturing factory as an example to illustrate how HITI Industrial Automation assisted the customer to solve their problem through the careful application of an intelligent IoT platform with highly integrated and centralized management.
The plastics materials factory had four systems related to power management. However, the factory still often received penalty charges since its order volume varied every month. The reason for this is that the four systems operate independently and store data in paper form. Therefore, the distinction between electricity analysis and usage was difficult to understand. Moreover, the four systems are scattered throughout the factory and lack centralized monitoring and management.
HITI Industrial Automation used Advantech's FEMS Solution Ready Package (SRP) to build an intelligent power management platform for the factory. The solution integrated the existing four independent operating systems to obtain power consumption data. This allowed managers to fully grasp power consumption and distribution across the factory through the analysis functions of FEMS SRP, which also allowed emergency reaction to unforeseen events.
Kuo-Yu Hsu said, "Factory managers had no idea how their electricity was used in the past, but now they can understand clearly. The early warning functions of the new platform also helped them to avoid over-consumption of electricity." Managers also benefited greatly from the long-term recording of power usage to help them calculate accurate capacity, enabling the factory to avoid paying high penalties.
Highly Integrated SRP Designed for Energy Management Applications
Kuo-Yu Hsu explained, "This project contains a variety of equipment, making its communication protocols more complicated for connectivity. Therefore, a highly integrated platform was a necessity so that it could integrate multiple power systems that originally generated data for different purposes."
Advantech's FEMS SRP features software and hardware integration designed specifically for factory energy management applications. Advantech provided embedded computers WA-SU2483 and WA-SU2473 with built-in WebAccess/SCADA software as the gateway used to collect the factory's existing data. Network switches EKI-5526I/EKI-5528I which were responsible for uploading data. A server-grade HPC-7242 with built-in FEMS software to be used as the factory energy management host for receiving data from the bottom layers. Two embedded computers which was responsible for displaying electricity data consumption on a large TV wall, and for transmitting data to the factory's existing cloud management system.
The FEMS SRP provided many useful functions such as collection, analysis, integration, visualization, warning and automatic report generation for factory electricity information management. According to Kuo-Yu Hsu, "We can control it directly through the settings. There is no need to write programs from scratch. This easy-to-learn and easy-to-use feature really helps us save time on secondary development".
Kuo-Yu Hsu also realized that the cooperation with Advantech would bring additional benefits. He said, "Providing customers with comprehensive integration services is our business goal. As a VIP member of Advantech WISE-PaaS Alliance, HITI Industrial Automation can obtain cost-effective products, complete technical support and extensive marketing resources, which help us to integrate our company's products and promote a total
solution. Therefore, in addition to the FEMS SRP for this project, we would continue to cooperate with Advantech on other IoT application areas such as OEE capacity management, situation room, intelligent environment monitoring, and intelligent equipment networking."
Intelligent Platform Optimizes Factory Energy Management
Of course, manufacturers always want to pay less for their electricity. They usually consider their utility provider with great care and were very thoughtful of each detail before signing a contract with Taiwan Power Company. Most of the factory managers were also very careful about reducing or increasing the contract capacity, and this highlights the necessity of establishing remote power monitoring and management.
After implementing the FEMS SRP solution by HITI Industrial Automation and Advantech, instant power usage data display enabled the factory to quickly improve their electricity management efficiency and better handle emergency situations.